How To Choose A Professional Roofing Contractor
Here are a few topics to take into consideration- solid, reliable information can make the difference between satisfaction and frustration
All roofers should provide proof of liability and workers' compensation coverage. Make sure the insurance will be in force during the entire time of your roofing project and that the insurance covers everyone who will be on the job site. (* if the roofing company is using sub-contractors, request for a copy of the insurance under which they are covered).
Ask for a detailed line-item estimate so you can verify that you receive everything you have contracted for. (i.e. 30# felt vs. 15# felt)
Look for an established licensed roofer. You can call your City or County Building Department to verify if the roofer is licensed.
Ask to see the roofing company's labor warranty and review it carefully to protect your rights. (*If the company is not local or has not been in business as long as their labor warranty extends, it may be a red flag towards their credibility and longevity).
Don't be pressured to sign a contract before asking for and checking references, and don't pay any money up front to start a job.
Use caution when dealing with roofers going door to door. They may be commissioned salesmen who use high pressure tactics. And they are probably "storm chasers" who will not be available later if you have warranty problems.
A good rule of thumb for selecting a quality roofer is to ask your insurance professional, neighbors, family, roofing supply companies or roofing association for referrals.
Be patient, do your research, and remember that price is only one component of the criteria for selecting a contractor.
Safety is Our Priority
Roofing is a very dangerous job that requires dedication and focus towards safety. Risk is inevitable for this industry, but proper safety equipment and training can help prevent accidents from happening. We care about the health and safety of our employees and want them to go home to their families every night.
RTP Roofing is fully insured and require every employee to adhere to our Safety Guidelines on worksites. Each project has unique circumstances that are considered carefully when selecting the proper safety system for the job. We also ensure that our employees have the proper Personal Protective Equipment (PPE) to keep themselves and each other safe, while being able to complete their work successfully.
If you have any questions about safety, please reach out- You can help us keep our employees safe!
Do You Need A New Roof?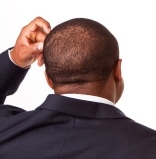 It's not a decision you make every day, so why assume you know the signs. When making a critical decision, arm yourself with some basic insights. Take a look at our "Do I Need A New Roof" FAQ on when it might make sense to call a professional, reliable roofer like RTP Roofing. We look forward to helping make an informed decision with a no-pressure call to one of our roofing experts.
Call Us Today At 303.791.2223
A Gallery Of Some Of Our Work: We're Proud To Share!
Professional Roofing Associations
Why does this matter? Roofing companies can admittedly be a there one day, gone the next. As a roofing and gutter company with over two decades of experience, we take pride in our reputation and longevity and are proud to be associated and affiliated with organizations that are committed to excellent service and customer care.
We work with all insurance companies and independent adjustors and are premier service providers with most major insurance companies. Price will never be the driving issue.